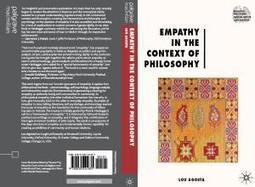 Empathy is like oxygen for the soul (acceding to Heinz Kohut). If you are experiencing a shortness of breath, you need expanded empathy.
Consider: A Rumor of Empathy is LESS of a rumor and more of an EXPANDED reality in the community today…
Join Lou for an "on the air" discussion on Voice America Internet Talk Radio, about HOW TO EXPAND YOUR EMPATHY – Wednesday at noon (CDT): [click to hear live or replay thereafter) – http://www.voiceamerica.com/show/2448/a-rumor-of-empathy so that empathy is less of a rumor and an expanded reality in the community.
Contact Lou at aRumorOfEmpathy@gmail.com to schedule an interview, event, or to work one-on-one on empathy. Click here to order: A Rumor of Empathy: Resistance, Narrative and Recovery in Psychotherapy