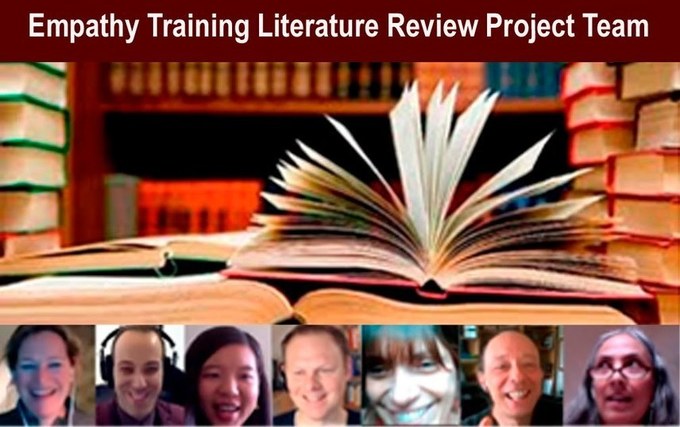 We held our Empathy Training Literature Review Team meeting yesterday. Do join us
https://www.facebook.com/events/1255265621155567/

Our team holds regular meetings to gather, research, share, discuss, 'empathize with', analyze and organize academic based papers, articles and studies about teaching and training empathy.
http://j.mp/EmpathyLitReview
We are;
– Building a website with these empathy training resources. You can add papers to our database with the Input Form.

– Creating a meta-analysis study and paper from our findings. This project supports the development of our Empathy Training and Curriculum project.

– We especially invite the academic community, professors, Phds, graduate students and researchers to join our team.
Some team members