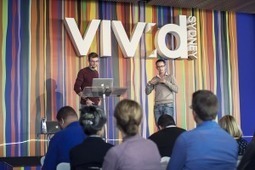 Storytelling has fast become a buzzword in the industry, but advertisers and brands haven't cracked the code on how to tell their stories in an authentic way that consumers trust.

Speaking at a Vivid Ideas event on data driven storytelling this morning, We Are Social marketing strategist Simon Kemp said being able to appeal to a person's empathy through storytelling is crucial to building trust.

"The ability to tap drive empathy means we can start to build trust and trust is what any brand, business or advertiser needs to be successful," Kemp said.