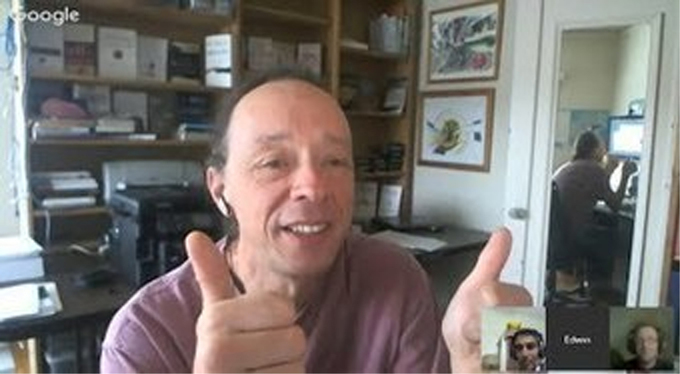 Jacob
Practiced empathetic listening, found some areas for improvement,
completed 1 cycle of the design process. Decided to practice empathetic listening and bring 1 failure to next session.
Andreas
I enjoyed a lot today's meeting. Sharing my experiences when practicing empathic listening helped me a lot to see "failures" in a positive way.
I feel happy that we managed this time in a relaxed way to reach this final meeting report of the human centered design process.
John
Initial stress due to technical hiccup, gradually revert back to normalcy, collective learning and insights, shared about self-attunement and reflecting on the natural and effective manner to engage and connect during a empathic listening practice.
We rushed through the mini design process again. which is ok. We had some technical problems to begin with but we got on track. We came up with a final prototype to test at the next meeting which was to celebrate our failures..
I feel quite energized about that because it is one of the principles of design to not be afraid of failure. 'Fail early and fail often they say.'
i really enjoyed hearing all the experiences and insights from everyone and feel a real empathic growth cycle happening. We are getting more comfortable with the process and are ready for the next step of research.