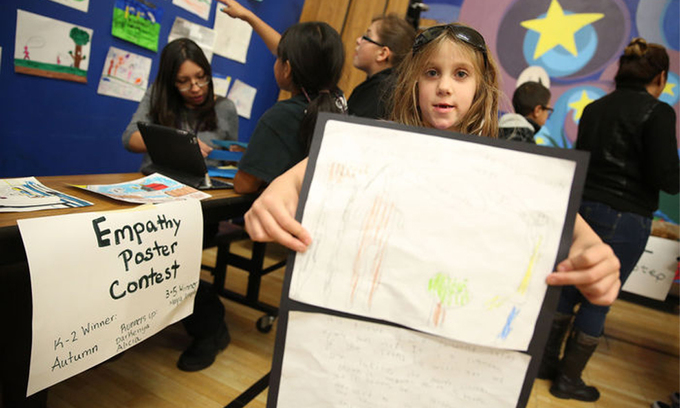 Artwork about compassion and kindness covered the wall of the Killip Elementary School gym Tuesday evening for the school's annual "Empathy Night," designated to show students the importance of being kind and caring for one another.
Counselor Kate Jaffie organized the night, a tradition that began four years ago as an anti-bullying campaign….
At the school-wide empathy night, students performed songs about love and kindness, and students from the martial arts program displayed some of their techniques.
CORINA VANEK Sun Staff Reporter