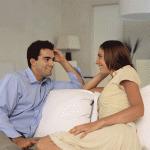 What is empathy? Empathy is the ability to recognize another's feelings and take their perspective.
Empathy in action is the ability to be with someone, listen to what they say, feel it with them, and be able to reflect it back. This is an important skill that can be applied to any and all relationships such as romantic relationships, friendships, or even work relationships. Here are some steps to become a reflective listener:
Step 1 – Be Present…
Step 2 – Listen…
Step 3 – Reflect Back….
…
by Candace Sam