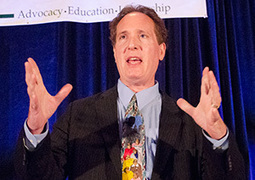 Empathy and patient visits
Beyond listening, physicians can strengthen their relationships with patients by empathizing with them, Leigh said. Many physicians think being empathetic takes too much time, or they miss emotional cues because they focus on the clinical aspect of the visit. But it can take as little as 60 seconds to respond to a patient's emotional statement—and doing so often pays dividends in the form of a better patient-physician bond.
To start, physicians can listen for clues about a patient's life and comment on them, Leigh said. For instance, during one clinical encounter Leigh witnessed, the patient told the physician about her daughter's wedding invitations.