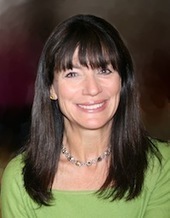 A Q&A with Ashoka Fellow Terrie Rose on developing emotional readiness in young children.
According to Dr. Terrie Rose, developing a child's emotional readiness for school and life starts before they are even born. Rose is an Ashoka Fellow and founder ofBaby's Space, whose mission is "to break the cycle of poverty and academic failure by putting the baby's point of view at the center of full-service childhood development programming."
We talked with her about her new book, Emotional Readiness: How Early Experience and Mental Health Predict School Success.
Laura White: When you decided to write Emotional Readiness, what goals did you have in mind for the book?
By Laura White