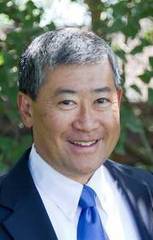 -The best way to be practical and usable is to completely understand your customer.
As an engineer, this one hurt. A study published in the European Journal of Engineering Education (Volume 37, Issue 5, 2012) found that engineering students scored lower than healthcare students (doctors, nurses) in questionnaires designed to reveal such traits as imagination, caring, and the ability to see things from another person's point of view. That's good for us as patients, but what can we do as engineers to change that?
Why is empathy even important? After all, one can rationalize that getting things right is more important than someone's feelings. Rather than debate that, it is interesting to see how a doctor's training emphasizes getting to know the patient as a critical part of diagnosing. If you're reading this Career Smart column, clearly you're interested in insights for the nontechnical side of your career, so let's delve into this for a moment.
John Suzukida