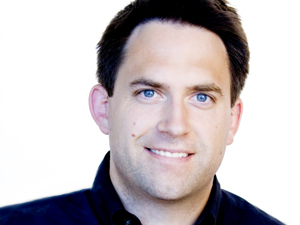 EMPATHY ENGINE'
Before I get to the details of Groundsource, let me explain a bit more background on why empathy is so important to me.
Empathy is a fundamental quality of great journalists. Jose Antonio Vargas, the longtime journalist and famously undocumented immigrant said as much in his recent keynote speech at the Online News Association conference in San Francisco. Journalism "has given me the biggest gift that anybody could ever give me," he said, "which is the gift of empathy. "Of seeing and listening to people who may not agree with me and who feel different than I do."
In 2003, I helped build a kind of "empathy engine" in the Public Insight Network. I've since had the genuine honor to work with a band of visionary misfits and mavericks to build the tools of PIN, a database of more than 180,000 sources, a network of nearly 80 partners newsrooms, and the best practices, to bring shoe-leather journalism into the networked age. Within months of starting PIN, I had access to a daily citizens' news wire streaming into my inbox, full of personal and often bracingly honest depictions of life as observed at ground level. I was hooked on that feed, and helped others get hooked too.
By Andrew Haeg