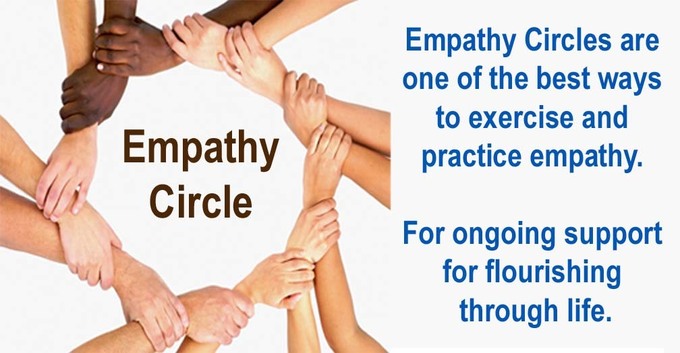 Edwin believes empathy is needed as a form of "ongoing support for flourishing through life." He hopes to one day see every family having empathy circles to cultivate more ease and frequency of open and honest communication…
When Edwin invited me to join a mini design workshop on redesigning the empathy circle to be even more effective, I was all in!
Moreover, I brought one of my student collaborators to the party! On August 6th, 2015, Edwin convened an amazing group, which included Ed Hooks, author and acting teacher, and Mark Baer Esq, family law attorney and mediator.
Along with myself, and Chance, our 15-year old student collaborator, we were a very diverse yet empathic group. Ed teaches animators and actors how to use empathy in their craft, while Mark was named "Most Compassionate Mediator," and is known for taking the time to ask questions, listen, and understand the needs of his clients. This was an empathic group par excellence!
by Lee-Anne Gray, PsyD


Founder & Executive Director of The Connect Group, a non-profit organization connecting communities with innovative educational solutions.