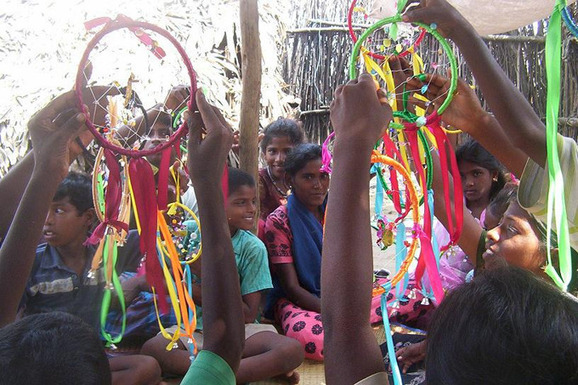 A conversation with Sonali Ojha, Ashoka Fellow and founder of the Dreamcatchers Foundation
Ashoka: How do you build a school culture in which empathy is practiced daily?
Ojha: One of the things that's very important in terms of transforming a school, or inviting the empathy piece into parents' teachings, is that people need to understand that empathy is not about, "let's take 20 minutes today and be empathetic." It's about creating a spiraling level of activity and engagement in school life, where no matter where you go. From the moment you walk into the school to the time you leave the school, no matter the nature of your engagement, you are invariably asked questions and placed in positions and placed in dichotomies where you will be forced to transact empathetically.