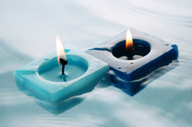 Empathy is the ability to identify and understand another's situation, feelings, and motives. Find out why this is so important in the workplace.
A few weeks ago, I came across a bumper sticker that said: "I am not good at empathy. Will you settle for sarcasm?" The humor in the bumper sticker led me to think of the slight unease or self-conscious discomfort that many people feel when a term such as "empathy" is introduced in a business environment. Notions of "touchy-feely," spring to mind.
While empathy is a right brain activity, it is far from being a touchy-feely topic. At its core, empathy is the oil that keeps relationships running smoothly. The fact that empathy is an important component of effective relationships has been proven: In studies by Dr Antonio Damasio (outlined in his book: "Descartes' Error: Emotion, Reason, and the Human Brain."), medical patients who had damage to part of the brain associated with empathy showed significant deficits in relationship skills, even though their reasoning and learning abilities remained intact.