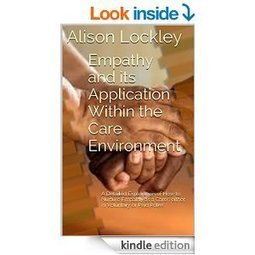 This booklet addresses the issue of empathy in the care environment, for paid carers or volunteers.
Empathy allows you to have a better understanding of the person you are caring for. This booklet covers four practical ways to get you thinking along the lines of empathy, with helpful examples from within the home-care environment.
Some people are blessed with a natural gifting (or ability) of empathy. For the rest of us, empathy is something to learn – a new way of thinking. It is getting outside of our own emotions, behaviours and feelings and considering things from another persons point of view.
This booklet guides you in the first steps towards having more empathy with those you care for.