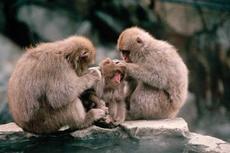 In 1909, the psychologist Edward Titchener translated the German 'Einfühlung' ('feeling into') into English as 'empathy'. At the time, German philosophers discussed empathy in the context of our aesthetic evaluation, but Titchener maintained that empathy also helps us to recognize one another as minded creatures.
Empathy can be defined as a person's ability to recognize, feel, and share the emotions of another person, fictional character, or sentient being. It involves, first, seeing the other's condition or situation from her perspective; and, second, sharing her emotions, and, in some cases, also her distress.
Empathy is often confused with pity, sympathy, and compassion, which are all reactions to the plight of others.
by Neel Burton, M.D.