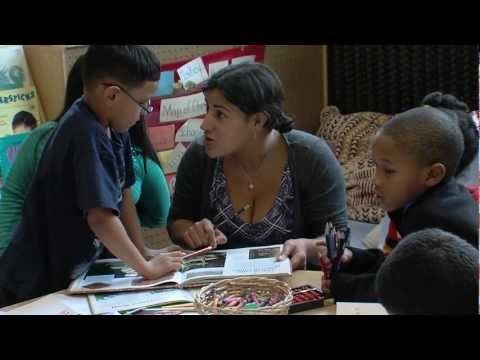 Take a look inside The Mission Hill School, a Boston public pilot school, where education focuses on the whole child rather than the test. "We are not just including people, we are embracing people. This idea of empathy is just crucial."
[Video starts talking about collaboration and empathy from the 3 min mark onward.
A revolution in learning.
Students have more independence.
The school has an open space.
Focuses on life skills and not on memorizing facts.
Creating a climate of trust, inclusion, support.
They have five habits of mind, evidence, conjecture, connections, relevance, empathizing with the viewpoint of others.
The science of mirror neurons.
Students need to practice empathy.