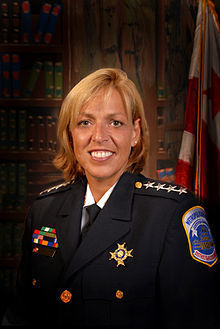 A forum at American University focused on easing tensions, building trust and transparency.
At a town hall meeting Wednesday evening, D.C. Police Chief Cathy L. Lanier urged police departments across the nation to stop measuring success by crime statistics alone and to incorporate empathy in policing as a way to foster greater trust.
"We have to stop measuring these things by numbers," Lanier said at the American University forum, which focused on finding ways to ease tensions following the fatal shooting in August of 18-year-old Michael Brown by a police officer in Ferguson, Mo., and other recent police-involved violent incidents across the country.