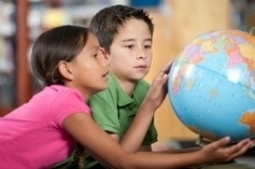 Various studies show that the more empathy a child displays, the less likely they are to engage in bullying, online and in real life. Empathic children and adolescents are more likely to engage in positive social behaviors, like sharing or helping others.
They're also less likely to be antisocial and exhibit uncontrolled aggressive behaviors. That's a big reason why educators have been devoting more attention to empathy in recent years, integrating it more deeply into schools and curricula. And as Golestan illustrates, some of these efforts are focusing on early childhood education.
Indeed, research suggests the sooner we learn to empathize, the better off we are in the long run. People exposed to empathy earlier in life have greater and longer-lasting emotional benefits than those exposed to it later, or not at all. One recent study suggests that children who are taught social and emotional skills (as opposed to purely cognitive skills) in preschool and kindergarten have better social skills and fewer behavior problems in both kindergarten and first grade, compared with kids who don't experience that holistic classroom setting.