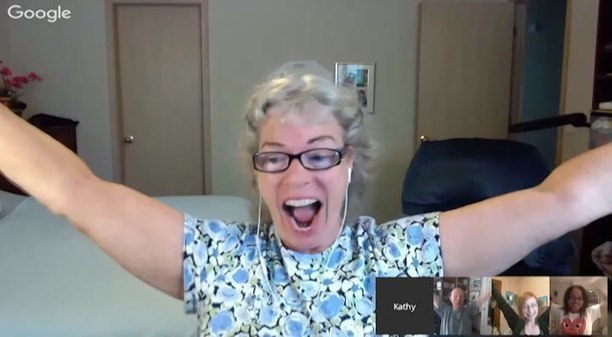 Kathy McGuire
Intention: I would love to see Empathic Listening and Experiential Focusing taught in primary schools and in parenting support groups through the schools.
Comments: Liked brainstorming together since we each brought a different perspective.
Yara Quintero (Andrea)
Intention: I'd like to help Edwin with his Empathy Circles Project in order to promote empathy across the globe.
April (Dawn) Henheffer
Intention: I would like to increase my empathetic listening skills and availability to hear those in their own processes.
Comments: Actual empathy circle was badass and fun. Lost engagement during the design process.
Edwin Rutsch
Intention: I want to create tools for fostering more empathy in the world. I'd like to make connections with people who value empathy and build a movement.
Comments: I felt a deep sense of connection and warmth in the empathy circle. The transition to the design a a bit of a shift in energy. how to merge to two.