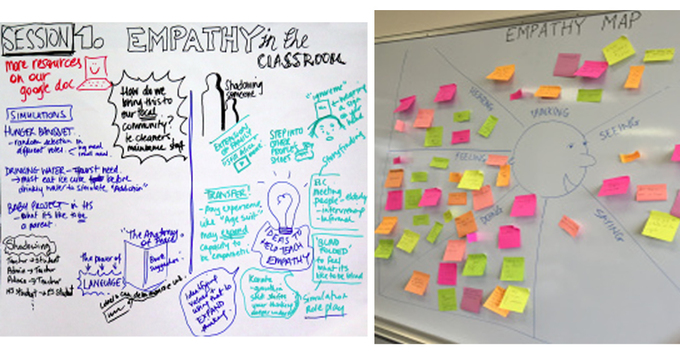 Our students are often prompted in ways that guide them to empathize with both hypothetical and real "users." HS Mathematics Teachers Duane Wacha and Amy Harbaugh's geometry course took a look at ASIJ, as it is designed now.
Their goal was to redesign the entire campus in a way they feel more empathetically represents the student users' needs. They created 3D models in SketchUp and used paper schematics to draft a new view of the school grounds. In the process Duane and Amy's geometry students came to appreciate the complexity in considering the needs of all who share our campus. They also came to appreciate the value in creating for others.
Empathy was a topic of interest at the start of school In-House Teacher Conference held on August 18 and 19. Eighteen other teachers joined Duane in a collaborative session that explored empathy in the classroom—discussing strategies and skills teachers can use to support students in shifting their point of view and understanding the diverse perspectives of others.