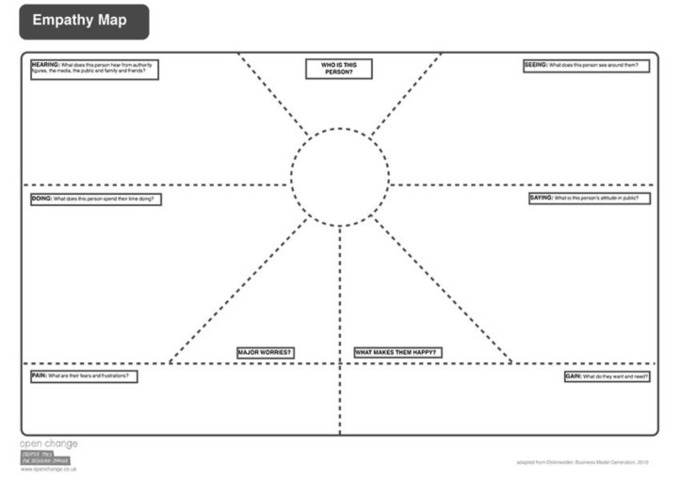 Understanding how people experience the world is key to developing new services.
The Empathy map, based on a template developed by Osterwalder and Pigneur, in Business Model Generation, 2010, enables people commissioning and designing services to walk in the shoes of potential service users, and consider those excluded from current service provision.
You can down load an Empathy Map A2 – it can also be printed at A3 size.
Tools needed – Maps and 'sharpie' type pens. Can be done individually or in groups of up to six people. Time – between 30-60minutes.
==============
designing services to walk in the shoes
of potential service users,
===========