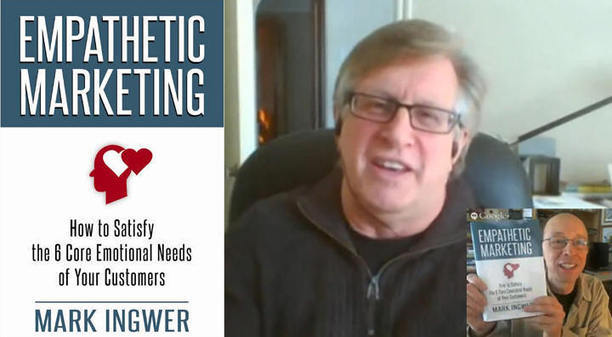 Mark Ingwer is a business psychologist and the founding partner of Insight Consulting Group, a global marketing and strategy consultancy specializing in consumer and business insights. He has over 25 years experience applying his unique blend of psychology, marketing, and business acumen to helping companies optimize their brand and marketing strategy based on an in-depth understanding of their customers.
========================
The business community…
often it fails to practice empathy in
its marketing and thus falls short
of truly connecting with customers.
=========

Mark is author of Empathetic Marketing: How to Satisfy the 6 Core Emotional Needs of Your Customers. He writes, "A business that invests in empathy devotes itself to understanding the emotional needs and motivations of its customers, and aligns itself to meet them. Companies have increasingly embraced the role of emotion in selling products and services, but often merely pay lip service to its importance without understanding how to harness it."