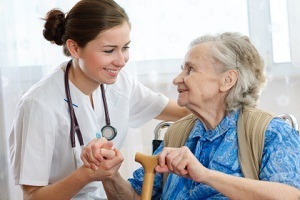 TEACHING GPs to be more empathetic may reduce the prevalence of depression, self-harm and suicidal thoughts in older patients, a study has found.
Published in the Annals of Family Medicine, the biggest study of depression in older people in Australia was conducted by UWA researchers with more than 370 GPs and almost 22,000 patients taking part in the two-year project.
It found a physician's empathy and willingness to discuss the emotional concerns of patients might play an important role in reducing thoughts of self-harm and depression.