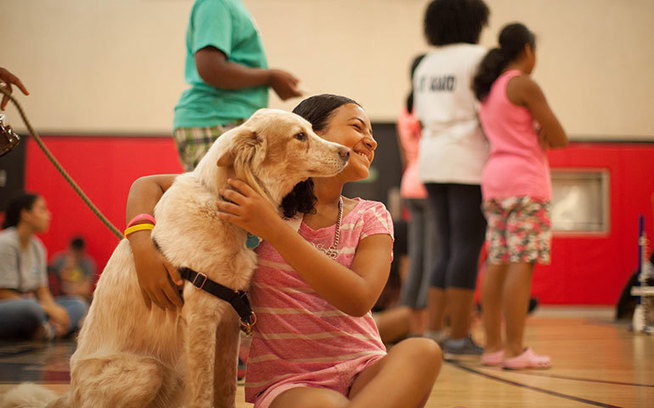 For many at-risk youth in New York City, violence and crime is an inescapable fact of life.
But Audrey Hendler is hoping to change that, with the help of about 25 four-legged teaching assistants.
In 2010, Hendler launched A Fair Shake for Youth, a program that brings therapy dogs into middle schools in under-served communities of New York City to teach children empathy and responsibility and help prevent bullying.
Hendler, a certified dog trainer and Canine Good Citizen evaluator, previously worked with Puppies Behind Bars, through which inmates in maximum- and minimum-security prisons helped socialize future working K-9s and service dogs for wounded war veterans.