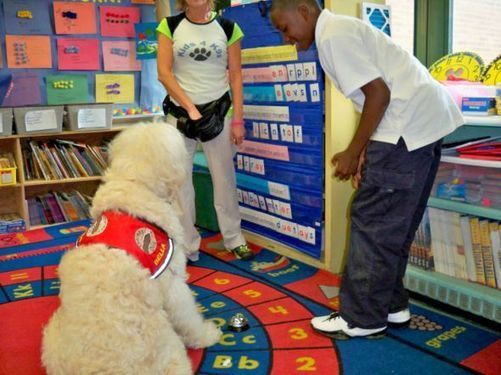 Pilot program is testing the broader benefits of animal care classes
For children who have witnessed the mistreatment of animals – and sometimes people – classes with fluffy, mellow Bella [dog] are teaching kindness, patience and an emphasis on the positive.
Mistreatment isn't limited to pets either. For some of her students, says teacher Izelle Van Zuylen, "empathy and care are not something they are used to." As a result, those are not always qualities that come easily to the kids themselves.
by Bess Keller