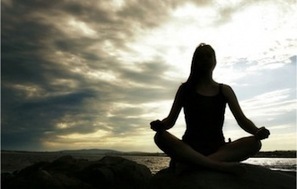 Research has started to document empirical evidence of this connection between mindfulness and compassion, consistently finding over the past two decades that mindfulness increases empathy and compassion for others and for oneself.
For example, in my first research publication, published in the Journal of Behavioral Medicine in 1998, we found that Jon Kabat-Zinn's eight-week Mindfulness-Based Stress Reduction (MBSR) program significantly increased empathy in medical students.
Another study that my colleagues and I conducted, published in the International Journal of Stress Management in 2005, concluded that MBSR training increased self-compassion in health care professionals. More recently, we examined the impact of mindfulness training on counseling psychology students and discovered that it significantly increased self-compassion—which, in turn, led to declines in stress and negative emotion and increases in positive emotion.
By Shauna Shapiro