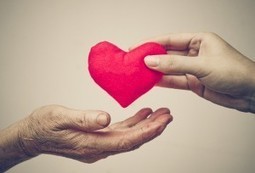 In the past few months we at the Gold Foundation have noticed heightened discussion of the role of authenticity in medical practice. Here, we summarize four recent posts on this topic….
In September 2015, Rebekah Bernard, MD, addressed the question of authenticity on the popular blog Kevin MD in a post entitled, "Can you fake empathy until it becomes real?"
Dr. Bernard details some of the factors that might contribute to an erosion of a healthcare provider's compassion, then asks, "So if we know that empathy is critically important, but we just don't feel empathetic, what are we to do?" To answer this question, she arrives at the same conclusion as Dr. Schueler:"
You don't actually have to feel it, you just have to show it." She goes on to talk about how studies show that acting empathetic can in fact lead to feelings of true empathy. In this way, her high school acting class was the foundation for developing the interpersonal skills necessary to foster feelings of true empathy and compassion.
by Perry Dinardo