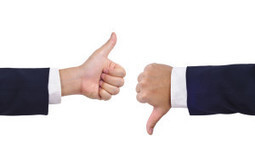 In her psychiatry practice, some of her patients share stories of feeling dismissed, shamed, or even ridiculed by their other providers. "I think if these providers understood the emotional impact of feeling unheard or dismissed, it would change how they behave toward their patients," she says. That's the goal of Empathetics, a company Dr. Riess created that provides empathy and interpersonal skills training for medical professionals.
It's certainly plausible that you could find an empathetic doctor by reading online reviews, as many write-ups include details about how well the doctor listens and whether he or she is caring or compassionate
But there's a downside to this approach, as the NEJM article points out. The doctor-rating websites found most easily in Web searches all include space for patient comments. But only 40% of them present data on other quality metrics, such as how well the providers perform in terms of offering timely appointments and following guidelines for preventive screening tests.