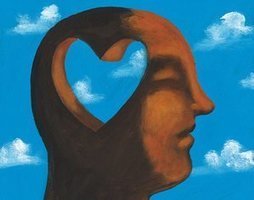 Learn how Compassion Focused Therapy (CFT) can help you to improve your wellbeing – includes experiential mindfulness practices and information on the growing evidence base for this groundbreaking new form of therapy
Compassion Focused Therapy (CFT) is a cutting-edge practice that teaches people how to be kinder to themselves and others. Born out of the hugely influential techniques behind Cognitive Behavioural Therapy, CFT can help to decrease stress, and have a positive impact on your wellbeing and self-esteem.
During this full-day seminar, you'll explore the rapidly developing evidence base for CFT, and learn how this pioneering form of therapy can help you to lead a happier life. The day mixes presentations with practical exercises, and is taught by Dr Chris Irons, a certified clinical psychologist and compassion focused therapist.