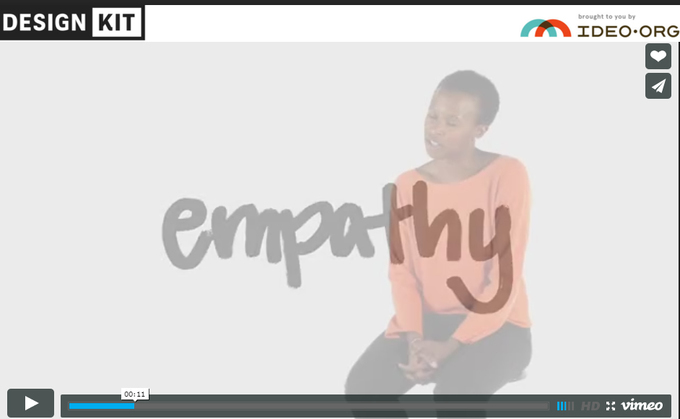 Design Kit is IDEO.org's platform to learn human-centered design, a creative approach to solving the world's most difficult problems.

Empathy
"I can't come up with any new ideas if all I do is exist in my own life."
Empathy is the capacity to step into other people's shoes, to understand their lives, and start to solve problems from their perspectives.
Human-centered design is premised on empathy, on the idea that the people you're designing for are your roadmap to innovative solutions. All you have to do empathize, understand them, and bring them along with you in the design process.