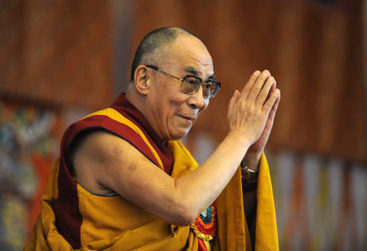 He declined to comment specifically on the effects Silicon Valley tech firms have on their employees, but said that businesses should show more "empathy and concern."
"A compassionate mind creates self confidence and strength," he said.
==================
"Anxiety brings anger…
Compassion brings inner peace."
======
The Dalai Lama's visit to Santa Clara ended three days of public events in the Bay Area. He also attended events in San Francisco on Saturday and Berkeley on Sunday.