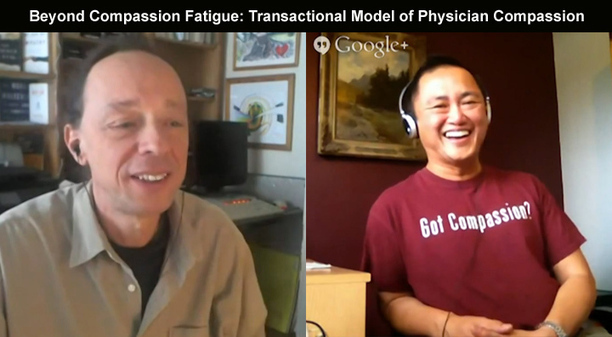 Antonio (Tony) Fernando is a medical doctor and Senior Lecturer at the School of Medicine in the University of Auckland located in Auckland, New Zealand. His research interests include diagnosis and treatment of insomnia and other sleep disorders. He is currently working on a PhD on compassion in healthcare.
Tony wrote an article titled; Beyond Compassion Fatigue: The Transactional Model of Physician Compassion. He writes, "Paradoxically, despite being central to the practice of good medicine, the bulk of studies across the past two decades have been focused not on compassion, but on compassion fatigue….
We have suggested that the scientific study
of compassion in medicine may be enhanced
when conducted within a transactional framework...

"We have suggested that the scientific study of compassion in medicine may be enhanced when conducted within a transactional framework in which compassion is viewed as stemming from the dynamic interactions between physician, patient, clinical, and institution/environment factors. The Transactional Model of Physician Compassion offers a framework within which to identify and organize the barriers and facilitators of physician compassion and thus better inform future interventions aimed at enhancing physician compassion."