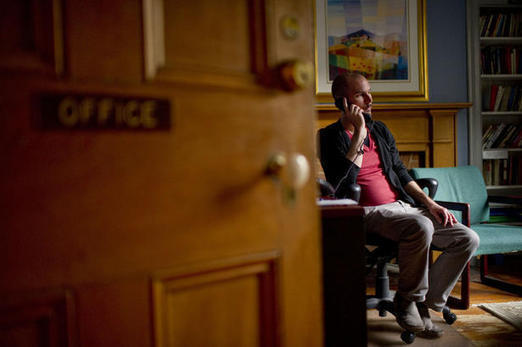 On a Saturday in December, six women gather in an old house downtown to learn how to listen, really listen.
Outside the streets resound with cheery strains of Christmas carols, shoppers' chatter, traffic bustle. In here these women are developing the ability to hear and respond to people in the depths of despair over a phone line.
"The vast majority of our callers are repeat callers," Kurtiss Trowbridge, 28, volunteer coordinator for Toronto's Distress Centres, tells the trainees. "They lack social supports and coping skills. They are at greater risk of suicide. We can't solve their problems. We can't change their situations. But we can listen.
by Nancy J. White