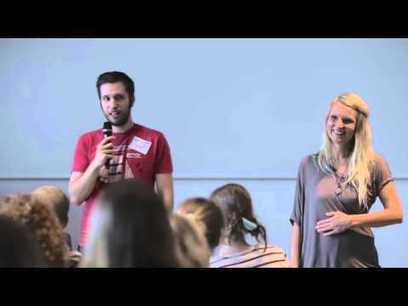 Empathy requires seeing the other one. Are mobile phones taking that away from us?
Maria Taari at CreativeMornings Helsinki, September 2015.
http://creativemornings.com/blog/september-is-empathy
http://creativemornings.com/talks/maria-taari/1
She quit her job as a graphic designer a couple of years ago took a long long trip. It turned out to be a journey into learning how to really 'encounter' people. For this next CreativeMornings/Helsinki, Maria will talk to us about EMPATHY – why is it that those genuine encounters can sometimes feel so difficult for us? What possibilities and unexpected consequences could the idea of EMPATHY hold for us?
In her new job, Maria meets people who are in pain and emotionally locked. To her EMPATHY is conscious witnessing through the heart and sometimes expressing feelings that the other person can't. "I'm a travel companion into your core being, somebody walking with you".