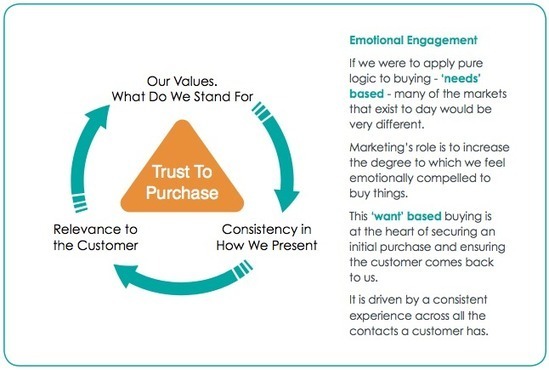 So how do you go about creating empathy?
I like to apply a simple 3 step model to creating empathy. Fig1. – Empathy Engineering Framework – gives more detail, but in essence this is about: Values; Consistency & Relevance.
Values – You need to find out what it is that your customers feel are the most emotionally compelling reasons – that match your commercial goals – for dealing with you.Consistency – You must communicates these in as consistent a way as you can across all of your contact points, including most significantly, through all of your colleagues.Relevance – In doing so you will begin to drive the level of engagement your customers have with your company. Engagement leads to empathy – providing your values are aligned.
Nicola Collister