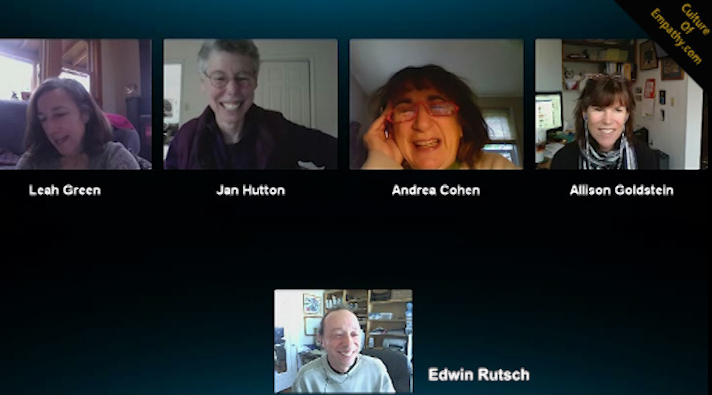 We are now planning, organizing and launching a one year online international conference on the question of,
'How Can We Build a Culture of Empathy and Compassion?'
The conference consists of an ongoing series of online Panel Discussions with empathy and compassion experts from all fields and walks of life. The panels take place using Skype group video conferencing and are recorded and placed on Youtube for viewing at any time.
Location: Online on Skype and YouTube
Date: A one year 'rolling' conference starting
November 1, 2011 and ending Oct 2, 2012
Vision: We envision a global culture of empathy and compassion, in a world where people experience the joy of being connected to each other and interconnected with all life.