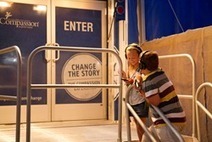 Spokane, Wash. (PRWEB) June 04, 2014 — Interactive Tour Immerses Visitors into Daily Life in Another Country.
Compassion International, a leading authority on child sponsorship which releases children from poverty globally, will be bringing its "Change the Story: The Compassion Experience" tour to the Spokane area June 13-16. The event will educate visitors about the realities of life in poverty as well as provide an international experience to visitors who may not ever have the opportunity to travel abroad to a developing country.
The Compassion Experience
The three-day event will be set up in the parking lot of Valley Assembly Church at 15618 E. Broadway Ave. in Spokane,….