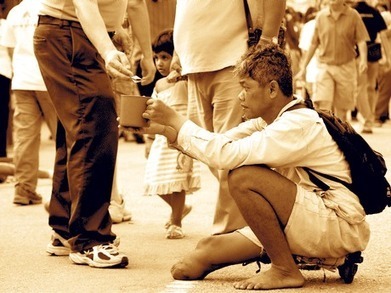 Can we be taught to care more about our fellow humans? Christina Patterson joins the scientists and thinkers who believe a true understanding of empathy could transform the world we live in.
Everyone smiled. The woman who greeted me on the door smiled and the woman who told me where to register smiled and so did the woman who gave me a badge. Perhaps these women always smile, or perhaps they thought they had to.
You might think "professionals in education, health and social care" don't need to be taught about compassion. You might think compassion was what got them into their jobs. You might, in that case, have been living in a world where you've never been in a hospital, or a care home, or a school. Compassion is what gets some people into nursing, teaching or social care. But compassion isn't easy to keep up. Compassion, as those of us who have had experiences of the lack of it, in hospitals, doctors' surgeries or relatives' care homes, know, can fade.
Christina Patterson