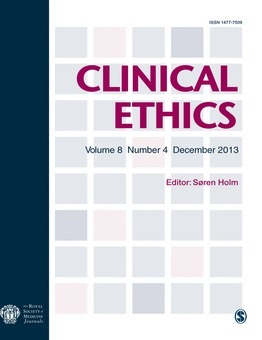 Welcome to this themed edition of Clinical Ethics following a multidisciplinary conference, entitled Compassion in Healthcare, held in November 2012 at the Royal Society of Medicine, London, and hosted by the Open Section and the Human Values in Healthcare Forum. The conference was sold out early on, no doubt reflecting a mounting concern and a moral motivation to address the lack of compassion and basic human decency as described in several disturbing reports on the care of patients in clinical settings and of residents in care homes.
The collection of articles in this journal offers distinct and thoughtful perspectives on the concept of compassion and its role in healthcare. All of them question the sustainability of compassion in an unsupportive environment, divorced from socio-political context and unmoored from a sound philosophical grounding.
Next SectionWhat do we mean by compassion?
'Compassion' is very much the catchword in current healthcare discourse. The government's preliminary response to the Mid Staffordshire Public Inquiry contains the words 'compassion' or 'compassionate' 59 times in less than 70 pages of text.1 Of late, numerous articles, public statements and conferences reinforce the necessity for compassion in healthcare, offering strategies for its promotion or for preventing 'compassion fatigue' or 'compassion deficit'