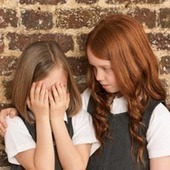 Empathy is often considered foundational to moral development. A lack of empathy interferes with conscience development and promotes aggressive behavior.
This project aims to obtain pilot data on child maltreatment, empathy, and memory for federal and foundation grant applications.
Empathy plays an essential role in interpersonal relations, including in early attachment between primary caregivers and children, and caring for the well-being of others. A lack of empathy is a definitional feature of psychopathy (antisocial tendencies). A psychopathological lack of empathy is associated with callous disregard for the well-being of others, guiltlessness, and little appreciation of moral wrongdoing.
Collaborators:
Camelia Hostinar, Psychology/Center for Poverty Research;

Donna Shestowsky, School of Law;

Anthony Urquiza, School of Medicine