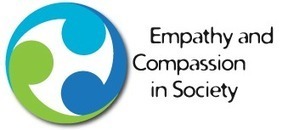 A conference for professionals in education, health and social care
London, 23-24 November
Preceded by a Youth Conference, 22 November 2012…
The conference from 23-24 November is aimed at professionals in the fields of education, health and social care. A number of the world's leading experts on empathy and compassion will address questions such as:
How are empathy and compassion being applied in healthcare, education and social action?
Can changes in policy and management practice create a more compassionate society?
What are the research findings on empathy and compassion, and their relationship to well-being?
From a scientific point of view, can you cultivate compassion towards yourself and others?
What are the tools to develop these social skills?
How can cultivating these skills transform our communication, effectiveness and relationships in the workplace?
What is compassionate leadership?