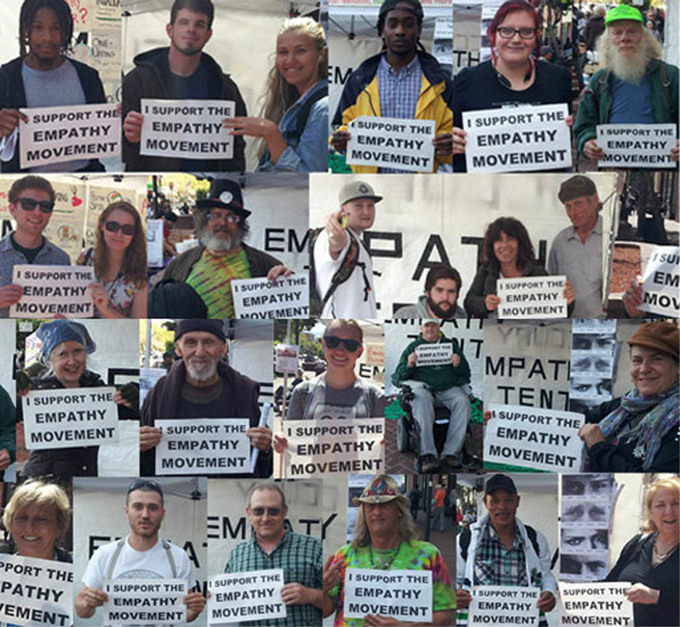 Let's talk and truly listen to one another.
Christians celebrate Easter this weekend and our Jewish members will celebrate Pesach beginning April 22. Each of these special holidays as Rabbi Abraham Hirschfield teaches indicates that death can be conquered, and the circumstances which limit are freedom can be overcome…
Each of us are reminded that we can do something to promote dialogue and listen with empathy. We are all in this together. No more us versus them.
How can you promote listening in your community? Here are some resources from two of our partners:
Center for Developing a Culture of Empathy
Edwin Rutsch runs the Center for Developing a Culture of Empathy: http://cultureofempathy.com
Occupy Empathy: We're All In It Together 100% – No More 'Us Versus Them: http://cultureofempathy.com/OccupyEmpathy/index.htm
And this is an intro to empathy and human centered design, suggested by Edwin. A great toolset for building any project.: https://sites.google.com/site/empathycodesign/sort/about-design
and
https://sites.google.com/site/empathycodesign/home