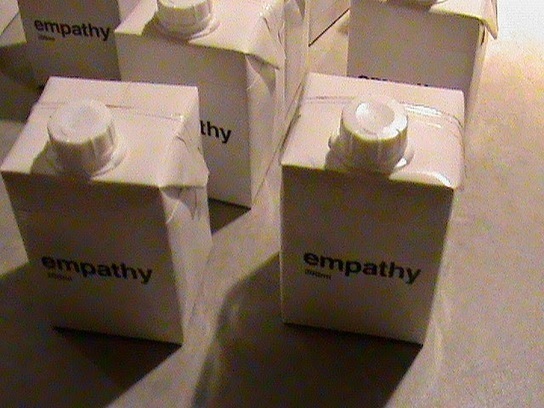 Got empathy?
There's been a lot of talk this year about empathy and the customer experience; Bruce Temkin even advocates for making 2014 the Year of Empathy.
What's empathy?
Merriam-Webster defines empathy as: the feeling that you understand and share another person's experiences and emotions; the ability to share someone else's feelings.
We're not so far apart. I advocated for making 2014 the Year of the Journey Map. To me, the two go hand in hand; after all, journey maps are created by walking in your customer's shoes. (That alone is the fundamental underlying premise for journey mapping.) And empathy is all about understanding and sharing the needs and feelings of others.
=====================
Do you include empathy training in
your employee onboarding and/or
customer experience training
and education efforts?
If not, you should.
=========

by Annette Gleneicki