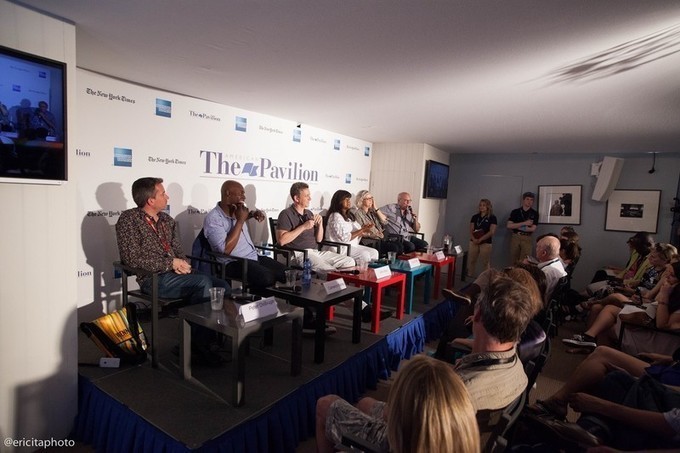 At a panel hosted by Chaz Ebert, journalists and film industry members shared their thoughts on empathy.
In a room known as the Roger Ebert Conference Center, the American Pavilion at Cannes hosted a panel this afternoon inspired by one of Ebert's most well known statements—that "movies are a machine that generates empathy."
In her introductory remarks, Chaz Ebert noted that when someone begins to talk about empathy, "people think that it's like forcing you to eat broccoli."
But she sees empathy as a more hopeful concept, and noted why empathy is important. "A lot of the ideas that people have, you get from the cinema," she said.
Some of the panelists suggested that empathizing starts with the filmmakers themselves
by Ben Kenigsberg