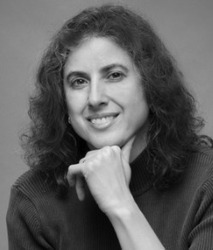 Ofri's books explore the "other world" of medicine — emotions.
Riva Greenberg: As you wrote about in What Doctor's Feel, why do medical students lose empathy during their training?
Danielle Ofri: I think it's not about who we select to become doctors. Medical students come in with all the right traits. They're eager, caring, desperate to help, but then too often come out of medical school jaded. Oddly, their empathy seems to erode just as they're starting to work with patients in their third year. Empathy doesn't solve medical problems, but you can't solve them without it.
RG: Why do they lose empathy?
DO: The first two years of medical school are classroom years and the third and fourth are clinical