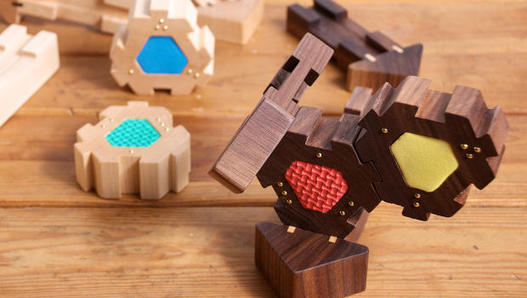 How a learning exercise for the visually impaired evolved into a new toolkit that could help children unlock compassion.
Empathy–when you inhabit a feeling with someone–is considered one of the most important traits to teach a child. But empathy isn't something you can dial up on demand. It's challenging because, as Dr. Brene Brown points out in her 2010 TED Talk, it requires vulnerability and some work on the part of the empathizer.
Two entrepreneurs are currently raising funds for a toy that they say could unlock empathy in K-12 students. The Empathy Toy isn't too different from basic building blocks, save for several notches and grooves that allow them to lock together. Students have to verbally guide a blindfolded peer through a manual–and somewhat abstract–construction process.