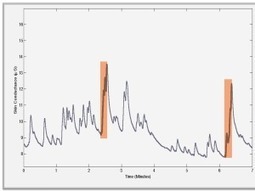 You never really understand a person until you consider things from his point of view, until you climb in his skin and walk around in it," declares Atticus Finch in Harper Lee's To Kill a Mockingbird. Gaining that kind of empathic insight is helpful not only for fostering humanity, but for improving business results….
This is the first step toward what Hedman calls "empathic design," an approach he defined in the course of earning his PhD from MIT. He described his techniques in depth in his 2014 paper "Thick Psychophysiology In Empathic Design." His technique is defined by four characteristics:
Psychophysiological data is quantitatively measured.

The research answers explorative, open-ended questions.

The research measures external context.

The research measures internal context.
According to Wired, the technique has been used in design development for a number of major brands, including Google, Best Buy, Lowe's, Hasbro, and Lego.