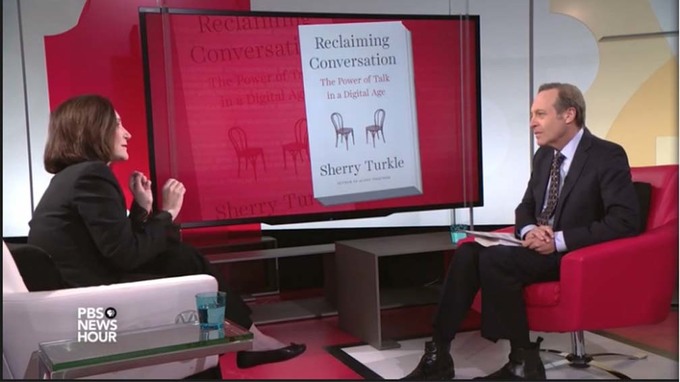 Can a cellphone reduce the amount of empathy we feel for each other? In her new book "Reclaiming Conversation," author Sherry Turkle argues that technology is creating the illusion of togetherness, while reducing actual communication and connection.
She joins Jeffrey Brown to discuss her ideas for increasing interaction, both using in technology and without.
JEFFREY BROWN: But you see some — a very specific problem, a loss of empathy, of our ability to empathize with others. Explain that.
SHERRY TURKLE: Well, it's very typical that when two people are having lunch, they put a phone on the table between them.
And all the research shows that the presence of that phone will do two things to the conversation. It will make the conversation go to trivial matters, and it will decrease the amount of empathy that the two people in the conversation feel toward each other. That phone is a signal that either of us can put our attention elsewhere