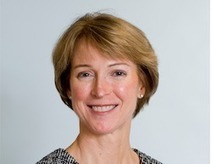 A Q&A with Dr. Helen Riess of Harvard Medical School about her efforts to spread empathy among health care workers.
Communication in the doctor's office is a hot topic right now. As a review by Health Affairs notes, "the quality of physician-patient interactions in primary care has been declining."
On the positive side, effective communication is a powerful—albeit underutilized—instrument in healthcare's toolbox. It's associated with higher patient satisfaction, better adherence to medications, lower likelihood of mistakes, and fewer malpractice cases. It even affects patient health outcomes; a review of research concluded that effective physician-patient communication improves patients' emotional health, symptoms, physiologic responses, and pain levels.
In particular, empathy is a critical component of communication that has attracted increasing attention in recent years. Empathy in a clinical context is the physician's ability to understand patients' emotions, which can facilitate more accurate diagnoses and more caring treatment.
This differs from sympathy, or sharing patients' emotions, which instead can hinder objective diagnoses and effective treatment.