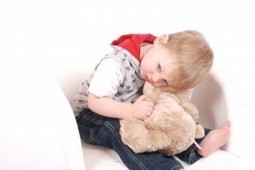 The poster, obviously, was far more attractive than its mere reproduction here, but the real value is in the message and its lessons of empathy that need to be repeated for children of all ages.
Empathy is a word with which we are all familiar, but what does it really mean? According to the Unabridged Webster's (yes, I looked this up in print) empathy is, "the projection of one's own personality into the personality of another in order to understand him better; intellectual identification of oneself with another."
…Of all the elements of emotional intelligence, the development of empathy is seen as the most important in helping children become self-actualized adults whose goals and concerns in life center on their inner sense of right and wrPublishong, rather than going with the crowd.
By Andrea Ditter-Middleton